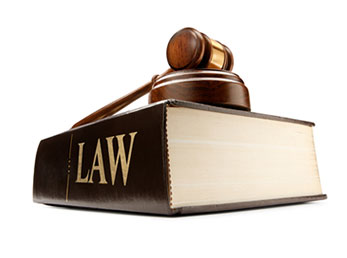 Thursday's AC-session comprised legal subject matter with a twist of copyright and security topics. The pre-tasks were about good administration (group Alpha), safety in educational work environment (Labrats), privacy and data security in education (EduStars), and copyright in Finnish education (our group).
Group Alpha's pre-task was to discuss about principles of good administration and possible examples of bad administration. The pre-task raised interesting discussion in Edulab-facebook page, such as equality in administrative service, confidentiality, quick and timely response. The findings of the facebook-conversation were discussed about in the AC-session. Group Labrats' pre-task was to watch a Youtube-video about safety in educational work. The video was made by the group members and the issues were later discussed by using a Padlet. Edustars' pre-task was to get familiar with their topic with Prezi-presentation, and to list down privacy concerns into a Padlet in the perspective of education system, education staff-, and students. Our group's pre-task was to get familiar with copyright issues by using a Prezi-presentation and to think about good and bad examples of using a copyright-protected material in education.
The AC-session began with a nice comic about administration in education, which was made by the group Alpha. The comic strip also listed the administration issues raised in the pre-task -facebook discussion. The comic strip and talk about administration preceded discussion about teacher who has a  dilemma of letting one student to wear a scarf due to her religion and telling someone else to take his beanie hat off during a class. After Anne's part Sher group Labrats' lecture about safety in educational institute. There were few technological issues during the AC-session from my audio connection and there were really strange delay which came to my headphones, and from Sher's connection and it didn't help in understanding difficult topic from my part. After Sher's part, it was Paula's turn to have her lecture about information safety in education with corresponding legislation. The information safety is very important issue nowadays due to social media and other communication technologies, and also what data different authorities can collect and use. The last topic of smaller group AC-session from was our group's lecture and discussion about copyright in education, but I guess it didn't go that well, as the emphasis was in copyright issues as a whole, but we discussed only about few areas.
Later the AC-session continued with a information searching -session, which was conducted by Maarit Junkkari. During the session I felt that the legal information, which someone is searching for, is possible to be found by using the online law databases but as in every legal text, choosing the right keywords for searching might be bit harder comparing to other topics (such as learning theories, or teaching methods). And there isn't necessarily
There seems to be number of legal issues every teacher has to be aware of with their everyday life at work, and every teacher eventually has to ponder, that is something 100% legal, or how about copyrights with a handout, etc. And for me, this copyright-part was somewhat clear before, but I didn't know that the teacher owns the copyright for lecture material he/she have been conducted so that was new information for me. And I guess, that if there's some legal questions that I need answer quickly, I can always go back to our Thinglink-material and try to search it from there first… And for copyright purposes, I tried to search for the original author of the image above, but I couldn't find it! Should I just leave it there without referring to the original author or not? Difficult questions…